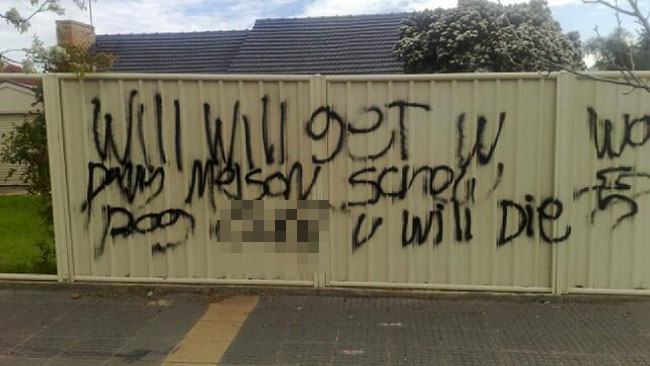 In the areas around metro and suburbia Sydney, the occurrence of vandalism is rife and many offices, shops and homes are vandalized. These irresponsible, costly  and of course illegal acts of violence are the hobbies of mindless, wandering vagrant teenagers who have nothing better to do than to cause damage to property in the Sydney neighbourhoods. At Serious Security we are at the vanguard of efforts in minimizing the effects of vandalism on residents whether they are done to homes, institutions, or businesses.
Cooperating to confront the menace
Vandalism requires the cooperation of many agencies that pool together the assistance of many arms that include government, council and responsible residents. Serious Security keeps a watchful eye on these developments so it can make moves that are based on accurate data about the incidence and other related information on vandalism. Our current strategy is to be proactive in configuring CCTV systems that are suitable for the different types of vandalism that occur in the metro and suburbia areas.
More focus on home security
While we regard as eliciting information and the support of local authorities is important, we consider installing security systems in the home just as equally important if not more important. There is no other more effective system than the CCTV surveillance system and its selection and installation is a must for every home, office and business premise:
The home – the most important haven of all and one that deserve the best security system to protect on the outside as well as on the inside. One impact that a CCTV system can have on potential vandals is the presence of its cameras. No vandal will go near a house that has a CCTV system installed. Risking several years in prison or a correction centre is no option.
The office – the most important place for earning your livelihood along with the family if you have one. What would vandals want at the office? Plenty! From the fence, the windows, the car park. Vandals will take away anything they can carry and damage those they are unable to. Doing so without being spotted is a cinch but install a CCTV camera to scan the whole front, side or back and vandals will not dare do anything to your workplace.
The business premise – the most important earning premises for you and your family if you opt to go into business instead of office work. There is no better target for a vandal than a shop located in a dark isolated area of a neighbourhood or street. These are situations that need proper security systems or relocation to well-lit areas not frequented by vandals. We can help you with your security issues.
Contact us
Ring us now on (02) 8734 3250 for a free quote and you can be rest assured we will do the rest of the work for you.