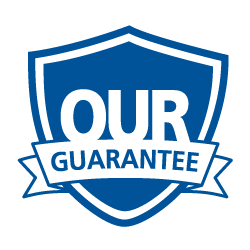 As one of our valued customers, we think it's important that you know exactly what you can expect from us, and the high level of customer satisfaction we strive for in everything that we do. That's why we created our Customer Guarantee valid from the date your complete payment is finalised.
Guarantee #1
A licensed and experienced technician will be the one installing / servicing your system.
Guarantee #2
Provide courteous and professional service from our trained and qualified personnel at all times. Provide an honest, efficient service
Guarantee #3
All our alarm systems, including Bosch, Watchguard come with 24 month parts & Labour Warranty.
CCTV systems (Dahua and Hikvision) come with a 24 month parts and labour warranty.
Hard Drives have 1 year warranty.
All Intercom systems come with 12 month parts and labour warranty.
All Access control systems come with 12 months parts and labour warranty unless stated otherwise.
All Security Screen doors come with 10 year mesh warranty & 7 year frame warranty
Serious Security shall not be liable under the preceding clause or covered by any warranty if the defect is the result of: (a). improper use or mismanagement by the Customer; (b). operation of the Goods other than in accordance with its authorised use(s) and/or the operating manual relevant to instruction in the use of the Goods; (c). use of the Goods in a manner not reasonably contemplated by Serious Security; (d). modification of the Goods not authorised by Serious Security; (e). use of the Goods in a manner contrary to law; (f). the Goods are subjected to unusual or non-recommended physical, environmental or electrical stress; (g). reinstallation or moving of the Goods by a person other than Serious Security; (h). use of the Goods by a person other than the Customer and/or its authorised employees; (I). the Customer's failure to comply with any terms of these Conditions; (j). the Customer's failure or refusal to install engineering changes or enhancements recommended by Serious Security; or (k). the serial number being removed or defaced. (l). if the system has been serviced (including firmware upgrades) by anyone other than Serious Security (m). the system contains components or cabling that were not provided by Serious Security or as part of a new installation by Serious Security.