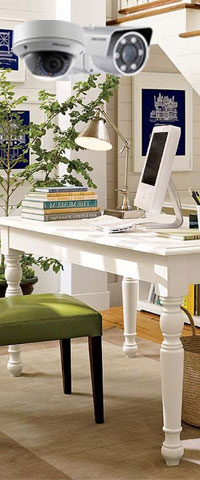 Serious Security is a leading CCTV installation company servicing Sydney & Melbourne for customers who want proper installation work done by a master security technician – that is, the installer you will have onsite is not an apprentice or cheap labour and is fully licensed, qualified and insured.
All installations come with a workmanship guarantee and great post-sales support.
24 Months Warranty On All Parts & Labour
Our lengthy warranties guarantees that our alarm systems are dependable and our installation is trusted.
Customers' satisfaction are important to us. And that's why our clients love dealing with us.
Unsure what you need? Send us an email today and we'll get back to you within 1-4 hours during business hours.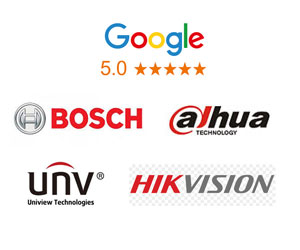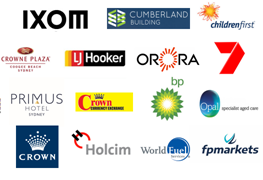 We offer a range of CCTV camera surveillance options for your home in Sydney. We know buying security products can be confusing, that's why we only work with the best products, and we ensure:
– cameras with a minimum of at least 5MP in resolution
– comes with 2 year manufacturer warranty
– are fitted and cabled neatly and cleanly
– respect for your property with careful consideration to avoid damages
– you get what we promise
– and the best after-sales service should you have any questions about your installed system
PHOTOS OF SOME RECENT INSTALLS FOR RESIDENTIAL HOMES
HAVE A READ THROUGH OUR REAL CUSTOMER INSTALLATION CASE STUDIES
Frequently Asked Questions
Why do businesses install CCTV?

Environmental, Health & Safety (EH&S).

You can address OH&S requirements with a video surveillance system that helps you provide a secure and safe working environment for your employees and visitors. Furthermore, it can also help gather evidence when investigating OH&S injury claims.

Advantages of CCTV Systems for Business

Accessibility – Live feeds can give you the ability to quickly and easily view access points in multiple areas of your facility.
Profitability – With digital video surveillance, you can have greater control over loss from workplace theft of accidents. It may also help lower liability and insurance costs, especially when being sued.
Productivity – Surveillance can discourage workplace violence, harassment and poor customer service.
Reliability – New technology mean no more broken or worn-out tapes, and no more costly maintenance.
Remote access – Many units can help you oversee your business from anywhere you have remote connectivity.

What is the difference between a 4MP and a 6MP system?

The main difference between the two from a user standpoint is the resolution. 4MP is less clearer than a 6MP system. This means things may not be as clear, especially if the object is far away.

The 4-megapixel image has twice the detail of the 1080p image (1080P is commonly known as full HD),  meanwhile the cost of 6-megapixel IP cameras is 50% higher than 4MP IP cameras. Obviously, many users are inclined to select 6-megapixel cameras. However, by increasing the image resolution, the required network bandwidth and storage may increase.

Pros of 6MP:
Higher resolution, 3 times more detailed than Full HD 1080p
Maintaining 16:9 aspect ratio

Which of your cameras have night vision?

How long does it take to install a CCTV system?

A typical 4 camera system takes around 3-5 hours to install for either a single storey home / standard office. It will take more time if your building is large or you need more cameras.

For an 8 camera system on a double storey home, it couild take up to a day (6-8 hours).

For a warehouse, we find that on average 8 cameras will take up to 2 days.

How does a CCTV surveillance system work?

CCTV (Closed Circuit Television) systems use cameras to capture video footage, which is then transmitted to a monitor or a recording device.

The cameras send the information on the data it captures to the DVR or NVR. The video record then:

transmits the information to the screen
records the information on the hard disc
connects to a router which broadcasts it across the web

This broadcasting is what allows you to access your feed from any computer, iphone or android device.

How do I pay for my CCTV System?

Cash, bank deposit, credit card are all OK. Credit card – a surcharge of 1.5% exists.

This is expected to be payable on completion of the job. The exception to the rule is if you agree with our staff to specfic alternative payment terms.

What warranties do you have on your CCTV products?

Our CCTV systems have a warranty of 24 months. This is both a parts and labour warranty.

Our installation team have been in the industry for years. Over this time, they have seen inferior products come and go. We have selected to work with products that we are because of their general quality and the reliability.

Whats the difference between an Analog / Digital CCTV system?

Cameras on an modern analog CCTV system send their video in the traditional base band format over coax or UTP cabling back to a digital video recorder (DVR). Here, video is digitized and stored on hard drives. Most modern DVRs can allow the streaming to be accessed remotely from the LAN, or with the proper configuration, from across the internet.

IP or Digital video cameras broadcast their video as a digital stream over an IP network. Like an analog system, video is recorded on hard drives, but since the video is an IP stream straight from the camera, there is more flexibility as to how and where that video is recorded. The DVR is replaced with an NVR (network video recorder), which in some cases is just software since it doesn't need to convert analog to digital. Video footage can then be stored on hard drives as directed by the NVR software.

Why choose an analog system?

cost is generally lower. Analog in general is lower quality up to 800TVL only (quite pixellated)

What is HDCVI / HDTVI?

These newer technologies allow digital signals to be communicated over COAX cables and thus you are able to use old cables to transmit the data. These are commonly used to upgrade old systems to up to 5MP or even 4K clarity. They are usually more cost effective than upgrading to a completely IP based system.

Why choose a completely digital system?
The data for these cameras are transmitted over CAT5/CAT6 cables instead. They run back to an NVR. They are more complicated to set up, but can utilise IP addresses to pull in data from other camera sources (don't have to be local)

How do I use my Hikvision CCTV system?

Here is a great video that runs through most of the commonly used features of the Hikvision 4.0 version NVR.

What you need:

the camera/s
The NVR
Precrimped CAT5/6 Cables or an installer who supplies the CAT6 cables (with RJ45 ends). (1 per camera and 1 from the NVR to the modem)
A monitor or TV (with VGA or HDMI connections)

Cabling requirements:

Run the CAT5/6 cables to the locations you require (1 per camera). The cables should come back to the location where your NVR is located
Connect & install the cameras to one end of the cable and connect the other end to the NVR
Plug in the monitor via a VGA or HDMI cable to the NVR
Connect an ethernet cable from the NVR to the modem (if you wish to do remote viewing).

Are there any factors that can affect the installation time?

Yes, there are several factors that can affect the installation time of a CCTV system, including the complexity of the setup, the location of the cameras, and the type of cameras being used. Additionally, the experience and expertise of the installer can also play a role in the installation time

Is it possible to install a CCTV system by oneself?

It is possible to install a CCTV system by oneself, but it may require some technical knowledge and experience. If you are not familiar with CCTV installation, it is recommended to hire a professional to ensure proper installation and functionality of the system.

What are the benefits of CCTV?

A: CCTV systems can provide a range of benefits, including:

Deterring crime: CCTV cameras can act as a visual deterrent to would-be criminals, making them less likely to target a property or area.
Monitoring activity: CCTV cameras can be used to monitor activity in and around a property, allowing for quick response in case of an emergency.
Gathering evidence: CCTV footage can be used as evidence in case of a crime or incident, helping to identify suspects and understand what happened.
Improving safety: CCTV cameras can help to improve safety by monitoring for potential hazards and alerting authorities in case of an emergency.

How long can CCTV footage be stored?

The length of time that CCTV footage can be stored depends on the type of recording device being used. Some CCTV systems can store footage for up to a month, while others can store it for several months or even years. The storage capacity can also vary depending on the resolution and frame rate of the cameras.

For example, a 4 camera 6mp system set on 20fps will record around 1 week on 24/7 recording before it is written over.

Who can access my CCTV feed?

The footage is usually only accessible to authorized personnel, such as the property owner or the police. However, in some cases, the footage may be used as evidence in a court case and may be made available to the public through the legal process.

If you keep your credentials safe and don't share it with anyone you should be the only one who would be able to access it.

Why do Melbourne Homes especially need CCTV?

Melbourne, like any other city, is not immune to crime. Homes in Melbourne need CCTV (closed-circuit television) for a variety of reasons.

Firstly, CCTV acts as a deterrent to would-be burglars. When they see cameras installed on a property, they are less likely to attempt a break-in. This is because they know they are being watched and recorded, and there is a higher chance of them being caught.

Secondly, CCTV provides homeowners with peace of mind. When you are away from your home, it can be difficult to know what is happening inside. With CCTV, you can check in on your property remotely, giving you the ability to keep an eye on things even when you are not there.

Thirdly, CCTV can be used to provide evidence in the event of a break-in. If a criminal does manage to break into your home, the footage captured by the cameras can be used to identify the perpetrator and assist in their capture. This can also be helpful in insurance claims, as it can be used to prove that a crime has occurred.

Finally, CCTV is becoming more affordable, making it accessible to a wider range of homeowners. With the advancement in technology, CCTV systems are becoming more user-friendly and can be easily integrated with mobile phones / tablets

In conclusion, CCTV is a valuable investment for Melbourne homeowners. It acts as a deterrent to burglars, provides peace of mind, can be used to provide evidence in the event of a crime, and is becoming more affordable and useful

Can I access my CCTV system from multiple devices?

Yes, many CCTV systems allow you to access your footage from multiple devices, such as smartphones, tablets

What is the difference between a DVR and NVR?

A DVR (Digital Video Recorder) records footage from analog cameras, while an NVR (Network Video Recorder) records footage from IP cameras.

We would only use DVRs to replace older systems these days. NVRs are much more capable in general.

How do I retrieve footage from my CCTV system?

Most CCTV systems have a playback function that allows you to search for and view footage

Do I need to have an internet connection to use CCTV?

Not necessarily. Some CCTV systems can operate independently without an internet connection, but having an internet connection may provide additional features and functionality like remote viewing and alerts when people come onto your property.

How many CCTV cameras do I need for my property?

The number of cameras needed will depend on the size and layout of your property. A professional CCTV installer can help you determine the optimal number of cameras.

You'll need to decide if you want complete coverage or general coverage.

How often should I back up my CCTV footage?

The frequency of CCTV backup depends on the nature of the business or premises being monitored. For example, if you own a retail store, it is may be necessary to back up your CCTV footage weekly or monthly to ensure that any incidents that occur in the store are captured on camera. In contrast, if you own a home, backing up the footage everytime an interesting event happens.

It is important to ensure that your storage system has a large enough capacity to allow sufficient time to pass before the data overwrites on the hard drive

It is important to note when the CCTV is beeping – as this can sometimes mean a hard drive failure and it has stopped recording at that point.
Why Sydney & Melbourne Customers Choose Us

Great products – All of the products we use are ISO 9001 Certified backed with minimum 12 months manufacturers warranty. Most of our systems have a 2 year warranty with extended warranty available.

Solution driven – We stock a wide range of high quality Alarm and CCTV security products and solutions. We will likely be recommending to you a solution that fits your budget and needs – not one that increases our bottom line. We provide all potential clients with honest feedback and home security appraisals as to the current level of protection in place at their property, and what security system products will best assist them.