Many customers in Melbourne demand video intercoms for the extra privacy and security of their home. At Serious Security Melbourne, we only use video intercoms from reliable brands and suppliers to ensure when people are at the door, you'll know about it.
You can see and speak with guests at the door before you give permission for their entry. Otherwise, should you not like who you see at the door, you could simply ignore the contact. Intercom technology these days also allows you to store images of who pressed your door bell so you know who's been lurking around.
We have an option of wired and wireless intercom systems.
Wired systems are suitable for single storey homes. Wireless systems are suitable for double storey homes whereby it is difficult to get the wiring once the house has been built.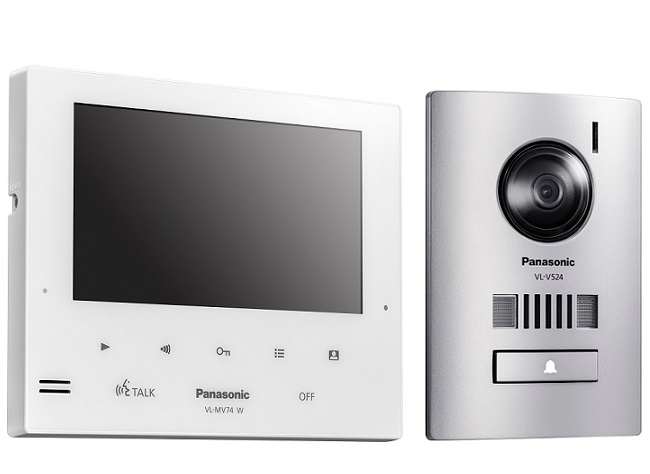 Panasonic 7″ Colour LCD Screen
Panasonic weatherproof door station
Has memory function – up to 50 messages
Door release button
Additional monitor – 440 (GST inclusive)
Double storey fee (if not prewired) – 275 (GST Inclusive)
12 Months WARRANTY
Panasonic Video Intercom For Home Brochure
Enjoy two-way video/audio talk, visitor video messaging, record door station camera snapshots/footage and more. Ideal for
homes, apartments, duplexes and business, the Dahua IP Intercom series also integrates with most door strikes
and sensors.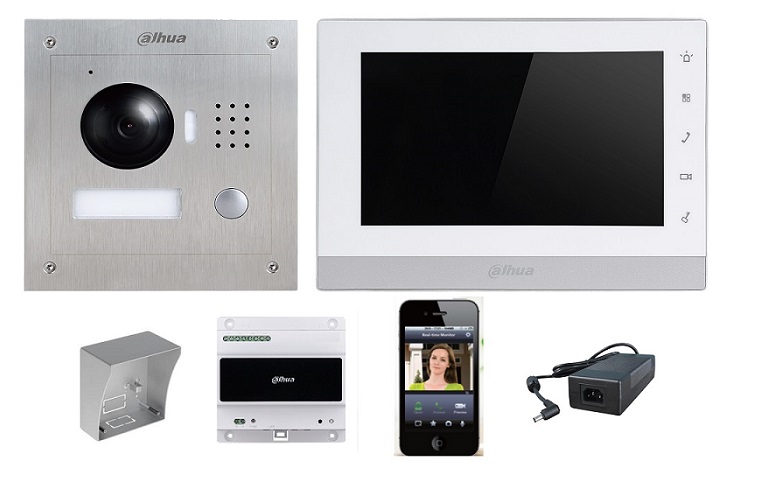 Double storey fee (if not prewired) – 275 (GST Inclusive)
Additional monitor – 650 (GST inclusive)
Additional door station – 490 (GST inclusive)
This Hikvision IP Video intercom Kit will not only add an additional level of security surveillance to your home but creates a hub for emergency response and adds an access control dimension to reinforce a sense of protection in the home or workplace. Its high quality voice transmission and picture quality provides an outstanding user experience. In addition, these exceptional features and more can be easily managed with a mobile app, making communication, simpler and more technologically advanced than ever before.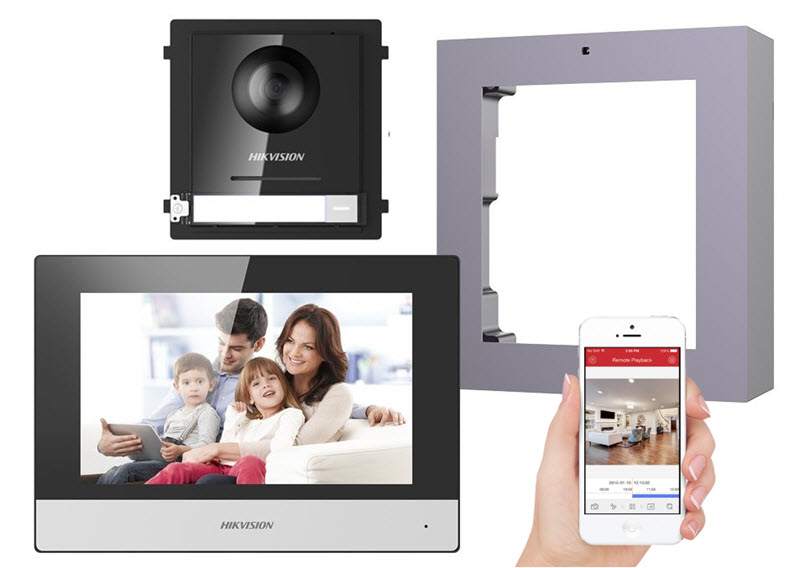 Hikvision Villa IP Intercom option – from 1870 inc GST
Double storey fee (if not prewired) – 275 (GST Inclusive)
Additional monitor – 700 (GST inclusive)
Additional door station – 490 (GST inclusive)
Hikvision 2 Wire Video Intercom Model
Panasonic Premium Intercom System  with Wireless Dect Handset $1950 – Fitted Including Cables & Labour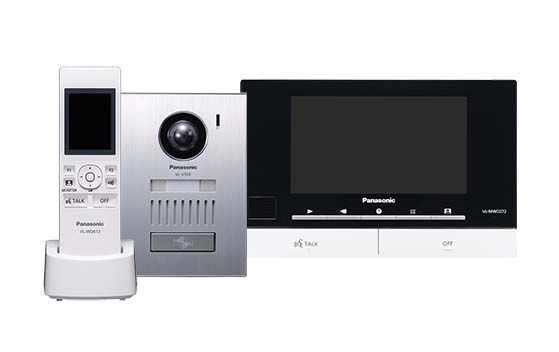 Highly Expandable
Freely add 7-inch wide extension monitors or wireless monitors. (up to 7 monitors in total)
Wireless Monitor with DECT Technology
Answer visitors any where in the house.
7-inch Screen, Colour LCD Monitor
Easy-to-see clear picture from the 7-inch wide colour LCD.
FEATURES
7-inch wide colour W VGA (800×480 pixels)
2.2-inch colour QVGA (320×240 pixels)
View angle: Horizontally: Approx. 170° Vertically: Approx. 115°
7-inch extension monitor: up to 3
2.2-inch wireless monitor: up to 6
PBX can be connected
Electric lock release support (Up to 2)
Picture recording (Up to 50 visitors (up to 8 still images per visitor))
Night vision, Voice changer

Extras
Double storey fee (if not prewired) – 275 (GST Inclusive)
Door strike / release option – around 440 (GST inclusive)  additional costs depend on distance of gate from house as underground cabling is required.
Additional wireless monitor – 495 (GST inclusive) – Additional wired monitor – 660 (GST Inclusive)
Additional door station – 495 (GST inclusive)
Double brick fee – 200 (GST inclusive)
VL-SWD273_Brochure   /  VL-SWD273__Spec Sheet
The Aiphone AI-WL-11 is a wireless video intercom system with 1.9 GHz band frequency. This system is practical and easy to install as it does not require any wiring which cuts down installation time. It has a 100m wireless distance provided there are no obstructions, meaning you can take it anywhere around the area.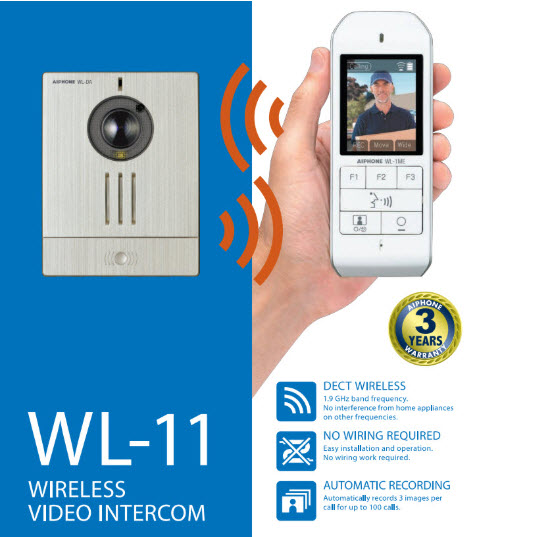 For Other Home Security Solutions, Click On A Banner Below:
Package Snapshot: Hands free Internal monitor 7″ Super Thin Tempered Glass Touch Screen Has memory function – view recorded messages of people who press the door bell (save up to 122 pictures) Door release button Internal communication between monitors (supports up to 4 monitors) 12 Months WARRANTY Extras Double storey fee (if not prewired) – 275 […]
This Hikvision IP Video intercom Kit will not only add an additional level of security surveillance to your home but creates a hub for emergency response and adds an access control dimension to reinforce a sense of protection in the home or workplace. Its high quality voice transmission and picture quality provides an outstanding user […]