Browse Alarm Equipment & Install Prices
Browse CCTV Equipment & Install Prices
Browse Security Screen Doors Prices 
Browse Security Screen Windows Prices
100% Customer Satisfaction
Transparent & Honest Quotes
Genuine Security Equipment
Equipment Manufacturer Warranty
WORKWEEK: 9am to 9pm
WEEKEND: 9am to 9pm
Experienced with all types of  residential / business customers and building structures, we ensure we will deliver the best security package suited to your requirements.
For Residential Customers: Browse our popular alarm packages or CCTV packages now. And then, give us a call to book you in.
For Business Customers: Get speaking with one of our experienced consultants for a professional quote. Please email all plans to sales@serioussecurity.com.au for a faster quote turnaround.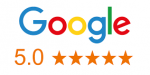 Our sales team is open 9am – 9pm everyday. Please contact our office on
Alternatively, please email all enquiries or plans to sales@serioussecurity.com.au
Sydney & Melbourne's Most Trusted & Experienced Security Integration & Installation Company
It Feels Good To Know You Are In Good Hands.
We know our customers value knowing that they're working with the right team, along with lengthy warranties and workmanship guarantee, to ensure that you're getting the best robust security systems in the market.
CLICK ON A CATEGORY BELOW to see all our popular standard package prices.
Strengthen Your Security With Our Serious Security Doors & Window Screens
We are Serious about Security. We help families and businesses not only monitor and deter intruders, theft and break-ins, but also provide that added security measure to encase their premise with high-tensile strength security doors and window screens, to make it that much more difficult for break-ins to occur.
Browse Window Screen Security – Wrap your property in intruder-proof stainless steel mesh. Suitable for Schools, Homes & Offices.
Browse Security Door Options – Minimise your vulnerability by installing a high Australian Standard security door that allows you to leave your front or back door open, while receiving maximum security and airflow into your property.
Why Sydney & Melbourne Customers Choose Us

Great products – All of the products we use are ISO 9001 Certified backed with minimum 12 months manufacturers warranty. Most of our systems have a 2 year warranty with extended warranty available.

Solution driven – We stock a wide range of high quality Alarm and CCTV security products and solutions. We will likely be recommending to you a solution that fits your budget and needs – not one that increases our bottom line. We provide all potential clients with honest feedback and home security appraisals as to the current level of protection in place at their property, and what security system products will best assist them.
View Our Recent Security Installations Photos!