Whether you've just moved into your new double / triple storey home or an apartment unit, you'd really want to get your place fitted with the correct home alarm system right from the beginning.
For home owners whose house has more than one storey, we've designed some straight forward wireless home alarm packages that's best suited to double storey, multi-storey or apartment homes where no existing home cabling or pre-wiring exists.
If your house is already fitted with cables or pre-wiring or whether you're in the midst of building your new home where cables can be fitted before the build finishes, please visit our Home Alarm Systems section for wired alarm packages.
Below, we have developed simple and straightforward prices & packages to make your decision easier. For custom packages, simply fill in the quote form or call us on 8734 3250.
Wireless Alarm Pack 1 (Semi Wireless) – Suitable for Double or Triple Storey Homes with no existing wiring/ cabling in place – $1265 Fully Installed incl GST
Suitable For: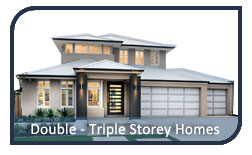 Package Snapshot:
Bosch "Wireless" ULTIMA 880 ( 8 ) Alarm panel with tamper switch
2x Bosch Wireless movement detectors
1x Bosch Hardwired movement detector
2x Bosch remote controls
1x Bosch LCD keypad
1x External classic or Slimline siren with blue strobe
1x Internal siren
Power pack & backup battery
24 Months WARRANTY on all parts, Lifetime Workmanship Warranty
Available Extras:
| Add On | Extra Options | Add On | Extra Options |
| --- | --- | --- | --- |
| + 88 | For each additional remote needed | + 88 | Alarm connection to phone line for mobile alert |
| + 176 | For each wireless reed switches (for doors / windows) | + 165 | Wired Panic Alarm (great for bedrooms) |
| + 220 | For each additional wireless PIR sensor |  $33 p/m | Back to base alarm monitoring |
| + 45 | For each upgrade to a pet sensor | + 275 | GSM Dialler (calls you via sim card) |
Wireless Alarm Pack 2– Camera PIR sensors with GSM/GPRS – $1320 Fully Installed incl GST – NOT AVAILABLE
Suitable For: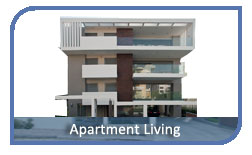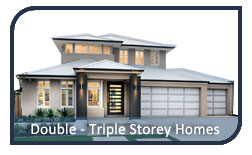 Package Snapshot:
1 x Agility main panel
1 x 2-way LCD keypad (ROK5305)
2 x camera PIR pet friendly sensor (ROK5370)
2 x 4 button remote controls (ROK5340)
1 x GSM/GPRS Module ROK5580 (notifies you when the alarm is triggered via SMS / emails or phone calls up to 16 numbers )
Available Extras:
| Add On | Extras | Add On | Extras |
| --- | --- | --- | --- |
| + 253 | For an additional pet friendly camera PIR sensor | + 165 | For each additional non-camera pet friendly PIR sensor |
| + 110 | For each additional non-camera PIR sensor | | |
For Other Home Security Solutions, Click On A Banner Below:
Other interesting articles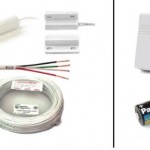 Which One Is It Going To Be? There has been an ongoing controversy over which alarm system is the best for installing in homes and for once, we at Serious Security have taken a neutral stance. We do this on premise that both systems are practically identical except that one requires wiring with the other […]