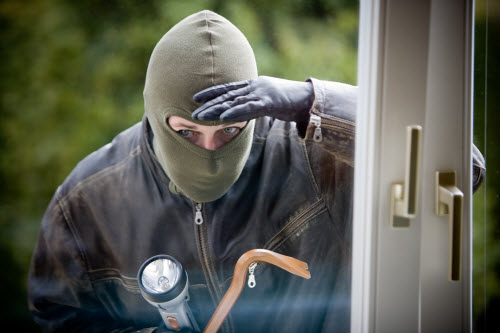 There is no more disturbing moment in the lives of law abiding citizens than to have their homes subjected to breaking in and entering or worse, to have their priceless valuables burglarized and carried away in the twinkling of an eye. At Serious Security in Sydney, we are equally traumatized by these reckless and pitiless acts and are constantly upgrading the quality of security systems that we make available to residents in the Sydney metropolitan area and beyond. Burglary has become part of Sydney life and top quality security systems are the most effective ways of combating them.
The encompassing approach
The most effective security for any house is a multifaceted approach to the problem and at Serious Security in Sydney, this is the golden rule. We take the view that security begins from the outermost perimeter of the home right into the interior reaches of the house itself.
The fence – this is often viewed as the first line of defence for any home on which a burglar, thief or vandal will focus attention. The fence should be embedded firmly into the ground with or without a concrete foundation. It should be completely covered with not points of weaknesses or openings. If this is not the case, it should be attended to and rectified.
The grounds – grounds around a house may look safe enough but to a seasoned thief, there are tell-tale signs that can be used to advantage. Trees along the fence, along sides and front of the house, close to windows are all potential aids for hiding and entry. Trees must either be removed or cut to deprive thieves of potential hiding places.
Lighting – the grounds surrounding the house should be well lit with dark parts suitably illuminated to detect any signs of movements.
Doors – these must be very sturdy with strong latches and locking devices to prevent forceful entry.
Windows – strong locks need to be fixed to the windows to prevent easy access. Reinforced glass should be used on all windows to prevent forceful entry into the house.
Selecting and installing a suitable security system
After taking care of all the non-tech security measures, we always advise customers to carefully select and install a CCTV security system in their house premises. Some opt to install wired or wireless alarm systems but the most careful house owners always choose the CCTV security system for its versatility, dependability and centralized monitoring capability. At Serious Security we always provide the latest version of CCTV security cameras and continue to upgrade and improve our configuring to counter any moves that burglars are like to make in the future.
Contact us
We have no equal in providing and installing the most effective security system in town. Ring us now on (02) 8734 3250 for our free quote and see for yourself how we do it.