Bosch "Semi-Wireless" Solution 3000 Alarm panel with tamper switch
2x Bosch Wireless movement detectors
1x Bosch Hardwired movement detector
2x Bosch remote controls & wireless receiver
1x Bosch LCD keypad
1x External classic or Slimline siren with blue strobe
1x Internal siren
Power pack & backup battery
24 Months WARRANTY on all parts
NOTE – if you choose more than 8 sensors, we will automatically upgrade your system to a 16 zone system.
This system is designed for multistoreys as wireless sensors can be added to this system. With the basic inclusions, the wireless sensors will go downstairs, 1 wired sensor will be upstairs. The keypad will be located on top of the staircase and arming and disarming is done via the remote controls.
Additional wireless sensors will need to be added if its a larger area.
If you'd like self notification features, please add GSM module or Ethernet module.
Suitable For: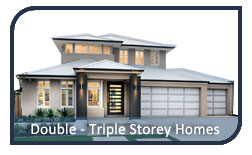 Bosch "Semi-Wireless" Solution 3000 Alarm panel with tamper switch
2x Bosch Wireless movement detectors
1x Bosch Hardwired movement detector
2x Bosch remote controls & wireless receiver
1x Bosch LCD keypad
1x External classic or Slimline siren with blue strobe
1x Internal siren
Power pack & backup battery
24 Months WARRANTY on all parts / labour