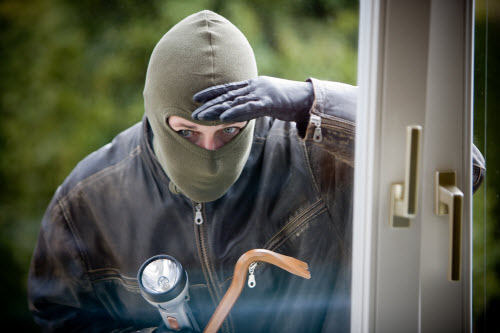 Many types of violence can occur in the home but at Serious Security in Sydney, we mainly focus our attention on burglar related scenarios. Violence may be induced by misunderstandings and quarrels between family members, people partying, people who dislike one another or even jealousies. But at least, these types of violence aren't clandestine in nature and can be easily handled by individuals themselves. On the other hand, violence induced by burglars is the most pernicious and you need to be well prepared for them.
Don't make easy for them
The surest way to foil breaking in attempts by burglars is to carefully think out tactics in not letting burglars into you premises. Make sure the fence around the house is secure. If you have no fence around you house, you need to strengthen the second line of defence – the entry points. These are always susceptible to break-ins but even after securing the entry points, you home may still succumb to burglar activity. Of course you can install a CCTV surveillance system but there are other equally effective methods for a counter-attack.
Don't panic, just use the panic button 
What is it? Simply put in terms of domestic, office or business premise situations, it's an electronic device designed precisely to alert someone in an emergency situation that involves a threat to person or property. In most cases such as in your home, a panic button can be connected to a monitoring centre or centralized control panel or a silent alarm or loud bell or siren. Whatever the panic button is connected to, it can be a very effective means of guarding you home against burglars. At Serious Security we can even customize the use of panic buttons to suit your specific needs.
Sending signal while undetected
If you need a stealthier method for guarding you house, we also have an amazing array of alarm systems and accessories that can also foil burglar attempts on your home. The most effective of these are our hidden panic or holdup buttons that can be built into the wall of your house, office or retail store. One very special feature of our hidden panic buttons is they can be connected to any type of alarm system that can immediately sent an alert to guards, police and even to a person you have appointed for monitoring the security of your home.
Contact us
So if you want a panic button system installed in your house, ring us now on (02) 8734 3250 and we will make sure your house is fully covered with our latest hidden cameras or open panic alarm systems.