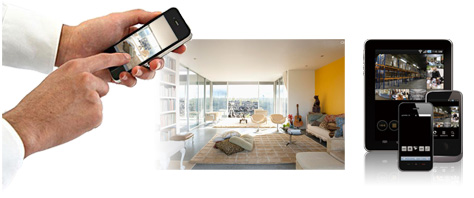 Serious Security Bondi Junction supplies and install the latest in security camera systems for homes and businesses.
Our Camera Surveillance Systems can help you deter theft, vandalism and unwanted intruders with real time monitoring, so your entire premises are protected. We have a large range video recorders, Indoor and Outdoor cameras and more! We've even packaged our more popular models up into packages so its nice and straightforward to choose.
Benefits of Security Camera Footage
Remote monitoring capabilities allows for convenient, real time monitoring of your premises
Business video surveillance can help improve employee safety, deter shoplifting, employee theft and false accident claims.
May help lower insurance costs and reduce fraudulent liability claims
May help during the insurance claim process
May help deter theft, vandalism and unwanted intruders in the Bondi Junction area.
Access weeks or months of video data stored in the video recorder
Professional workmanship using top-grade electrical products forms the core of what we do. Our services can be personalised to meet all your specifications. We can take on all types of electrical work. No job is too small or too complex.
Give Serious Security for a FREE no obligation quote in Bondi Junction – Call us on (02) 8734 3250. Alternatively click on the link below and check out our most popular security camera packages.
Below : one of our more popular packages designed for homes in Bondi Junction. Click for more info on the package.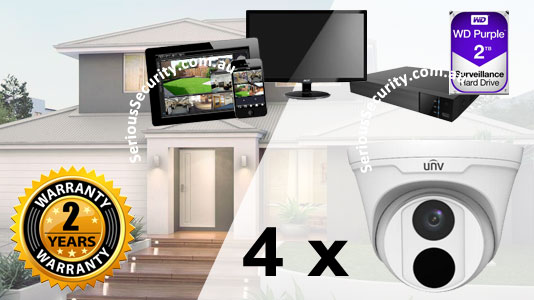 BONDI JUNCTION CRIME RATES
We have summarised key information from the NSW Bureau of Crime Statistics and Research, with data collected from July 2013 – June 2014, regarding robberies, thefts and malicious property damage.
The rate of Robbery in postcode 2022 is 31.8 per 100,000 people. This compares FAVOURABLY to the state average of 51.5 per 100,000 people. The robbery rate is below the NSW state average
The rate of Theft, which includes break and enters in this area is 10062.9 per 100,000 people. This compares UNFAVOURABLY with the state average of 3360.4 people. The rate of theft is MORE THAN DOUBLE the state average.
For malicious property damage within postcode 2022, the rate compares UNFAVOURABLY with the rest of the state with 1265.8 per 100,000 people vs the state average of 978.2 per 100,000 people. The malicious property damage rate is higher than the NSW State average
,
| | | | |
| --- | --- | --- | --- |
| Crime Type | Average per 100,000 in 2022 | Average per 100,000 in NSW | Rating |
| Robbery | 31.8 | 51.5 | FAVOURABLY |
| Theft (includes B&E) | 10062.9 | 3360.4 | UNFAVOURABLY |
| Malicious Damage to property | 1265.8 | 978.2 | UNFAVOURABLY |
The suburbs represented within this postcode are :
Bondi Junction
Bondi Junction Plaza
Queens Park
For a quote to help protect your premises, please contact our team or browse our security products for more info"