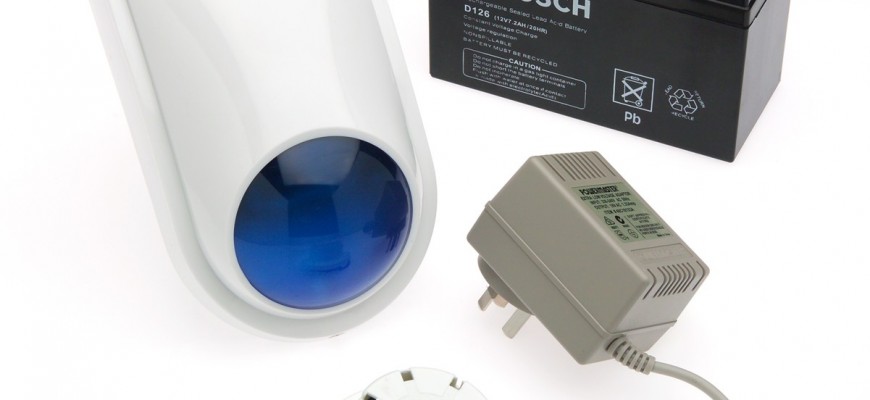 An Important Component
Light switches and power points are important components for providing light in the house. The strobe light is likewise an important component of a security alarm system. With it, the user can establish the occurrence of an incident as well as the aftermath, during which time the house owner is given the opportunity to act in response to the emergency. At Serious Security, we are staunch supporters of alarm systems that include a strobe light that emits an intense blue light that flickers on and off at regular intervals to attract attention.
Activation causes a chain reaction
Once the alarm system is triggered a series of coordinated events take place in your alarm system that all focus on one thing – the safety of your house. All the internal screamers and exterior sirens immediately start announcing their urgent message to both the residents and nearby neighbours. The blue strobe light also goes into action by emitting a blue light that flickers on and off alerting bystanders a breach of security has been instigated by unfriendly elements. If your alarm system is monitored, an automatic dialler will alert the monitoring station to take appropriate action.
What happens after the alarm goes into action
As suddenly as they started, the blaring sound of the sirens suddenly cease after about 2 to 5 minutes depending on the type of alarm system you have installed but the strobe light continues to flicker on and off informing occupants or who have just arrived after an evening out that an incident had taken place and that the alarm system was activated successfully. The flickering strobe light tells the arrived home owners that the culprit may still be in the house or on the premises and they can take action as they deem necessary.
It serves an important function  
The reason why the strobe light is an indispensable part of an alarm system is when it is not flashing a signal by the time you arrive home, it means that the system as not automatically activated itself, meaning that no incident happened during your absence and everything is as normal as when you left the house. If it is flickering when you arrive home, it immediately warns you that the system has been triggered by an event that took place during your absence. It also hints that the uninvited guest may still be in the home going about their business.
Contact us
We can supply and install the perfect alarm system that features the indispensable strobe light for your house. Ring us now on (02) 8734 3250 for our free quote.