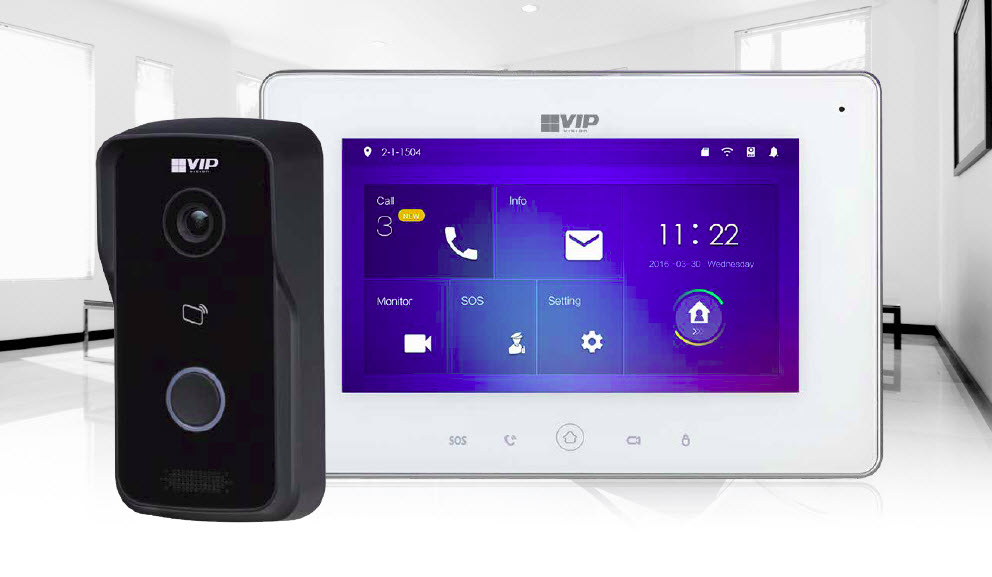 Enjoy two-way video/audio talk, visitor video messaging, record door station camera snapshots/footage and more. Ideal for
homes, apartments, duplexes and business, the VIP Vision WiFi Intercom series also integrates with most door strikes
and sensors.
Package Snapshot: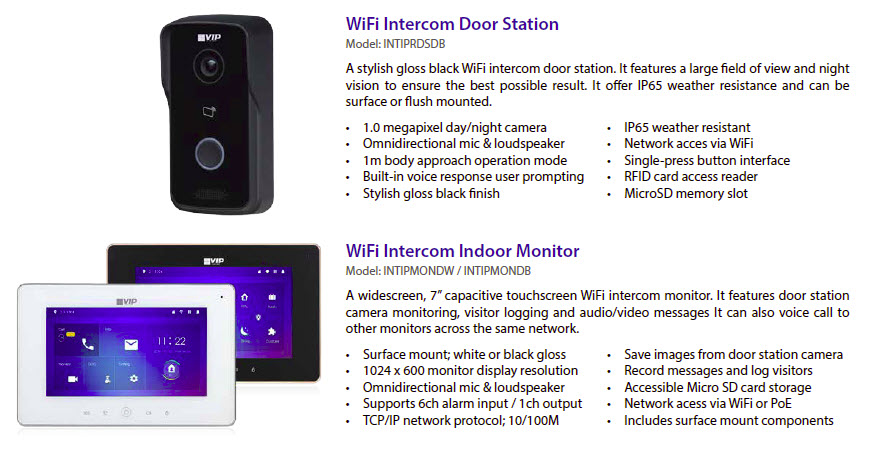 Extras
Double storey fee (if not prewired) – 275 (GST Inclusive)
Additional monitor – 700 (GST inclusive)
Additional door station – 495 (GST inclusive)
IP Intercom Kit from Digiguard (manufacturerd by Dahua) – is also an option @ 1650 inc GST (single storey with roof cavity). 
Villa door station Spec sheet i-ipc3000a
Digiguard Monitor spec sheet i-ipm1550mw
2 Wire Dahua Intercom system (for 2 wire cables) – from 1870 inc GST Stainless Steel door Station / Monitor