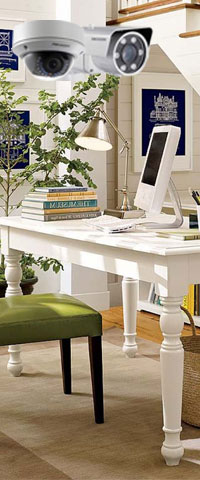 Serious Security Melbourne is a leading security installation company for customers in Brighton. All of our security works are performed by a trained security technician – that is, all our installers are fully licensed, insured and qualified with years of security installation experience.
We offer a full range of commercial grade CCTV camera surveillance options for your home or business in Brighton. We know buying security products can be confusing, that's why we only work with the best brand name products, and we ensure:
– cameras with a minimum of at least 5MP in resolution
– comes with 2 year manufacturer warranty
– are fitted and cabled neatly and cleanly
– respect for your property with careful consideration to avoid damages
– you get what we promise
– the technician that attends to inspects your premises is also the one doing the installation. We don't send salespeople to try and upsell you.
– and the best after-sales service should you have any questions about your installed system
GET A QUOTE NOW. Get protected from crime, theft, vandalism & trespassers in Brighton now. 
Get in touch now! It only takes 2 minutes. Tell us what you need below and we'll get back to you ASAP!
Why Choose Serious Security Melbourne for your premises in Brighton?
We are one of the leading CCTV companies Melbourne today, offering integrated home and business security services and solutions. These include access control, CCTV with smart phone applications and remote viewing, intruder alarms and video intercoms.
We don't do hidden or ongoing costs. No monthly fees – just a simple once off fee.
We'll show you how to use your CCTV system after we install it. Backed up by warranties, if you have issues, call us and we'll help you resolve them.
Call Serious Security Melbourne for home and business CCTV systems in Brighton on (03) 85130799