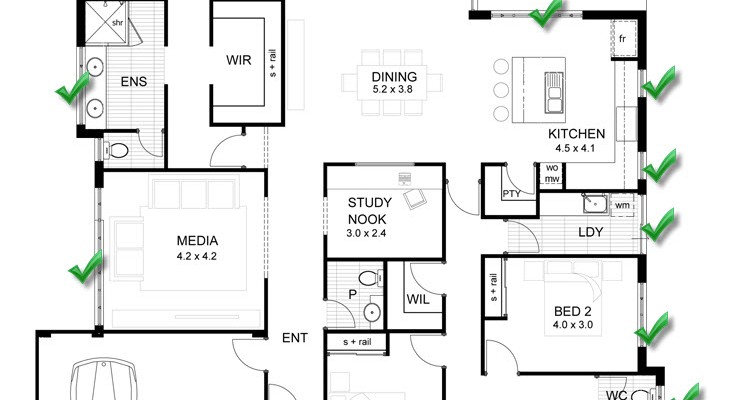 Designing and Building a Secure Home
Security concerns are the right sentiments to entertain when you are either renovating your home or have decided to build a new dream home for you and your wife. You've probably decorated your new home with the latest trends and gear such as a leather lounge from Demir. They may well deter burglar activity in the future and spare you the pain and trauma of a burglarized home. At Serious Security we take security very seriously and we are at the vanguard of a general security mobilization that seeks to curb the otherwise unrestrained activities of burglars on our beloved houses. The damage that these unwanted visitors cause is astronomic but there are ways of thwarting their advance.
Be familiar with crime statistics
Before you give the go ahead to build your dream home, take the trouble of finding out the kind of crimes that occur in the neighbourhood and their frequency. This will provide an insight into a house design that will factor in and allow for these types of information. Many people in Australia especially in the city of Melbourne are taking these steps when they plan to rent or buy a home. The information will help you decide on the type of design that will offer maximum security against burglaries when they do happen.
Helpful security tips to enhance your security
When you are renovating or building a house, be sure to factor in the following security tips to enhance the security of your dwelling:
Make sure balconies and windows are built away from external fixtures that may be used as potential climbing aids such as drain pipes or gutters or well away from tall trees.
The house front and all entry points should be clearly exposed for viewing at a distance and are also well-lit as intruders can easily be detected by your neighbours.
Deadbolt locks should be standard for every door and should be positioned to prevent the unlocking of the doors from the inside by unwanted visitors who manage to break a window close by.
Room designing and power outlets should be geared to allow the placing of expensive appliances such as TVs and electronic devices away from the line of vision from outside the house.
You can be selective in applying security by installing zoning alarms for rooms that accommodate expensive assets such as the living room and kitchen. This will do away with the need of installing a monitored alarm system for the whole house.
Be sure to install a security system that is easy to access and operate,
Mount cameras in visible places, as this will be more likely to deter intruders. For improved security, these should be in protected enclosures to make them difficult to tamper with.
Contact us
For more information, ring us now on (02) 8734 3250 and we will provide you with what you need.