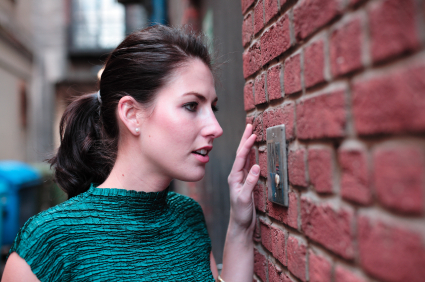 Serious Security Bondi Beach supplies and installs the latest in Video Intercom Systems for homes and businesses.
Security experts all agree that when someone comes to your front door the safest greeting possible is via an intercom without having to open the door to see who it is. Our intercom systems provide a safe and efficient way of screening all visitors to your home or businesses in Bondi Beach , minimising the potential risks associated with opening your doors to unwanted guests.
Talking between stations is as easy as the press of a button. You can set up the system to release a door electronically, monitor a baby in their bedroom, or see who's at the front gate.
With video intercom systems, you'll be able to view to see who is at the door and have a choice as to whether or not you want to open the door to them.
Some of our intercom systems also have memory function – allowing you to see who attempted to press the door bell when you weren't at home.
Our Bondi Beach intercom specialists are ready to help.
Give Serious Security a call for a FREE no obligation quote in Bondi Beach – Call us on (02) 8734 3250. Alternatively click on the link below and check out our most popular Intercom Systems along with rough pricing.
For house intercom systems, click on the link below

For information on apartment and multi dwelling intercom systems, please click here