Enjoy two-way video/audio talk, visitor video messaging, record door station camera snapshots/footage and more. Ideal for
homes, apartments, duplexes and business, the Hikvision IP Intercom series also integrates with most door strikes
and sensors.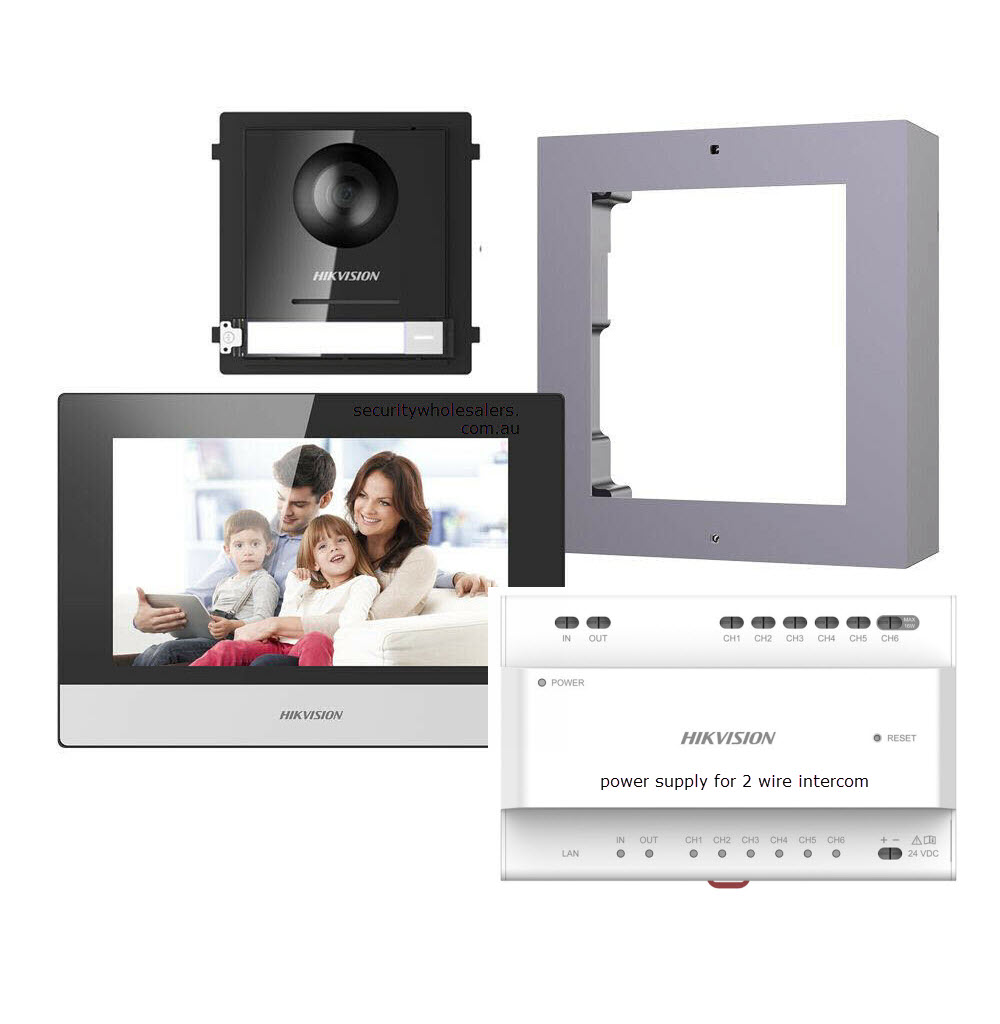 OPTION 1 DOOR STATION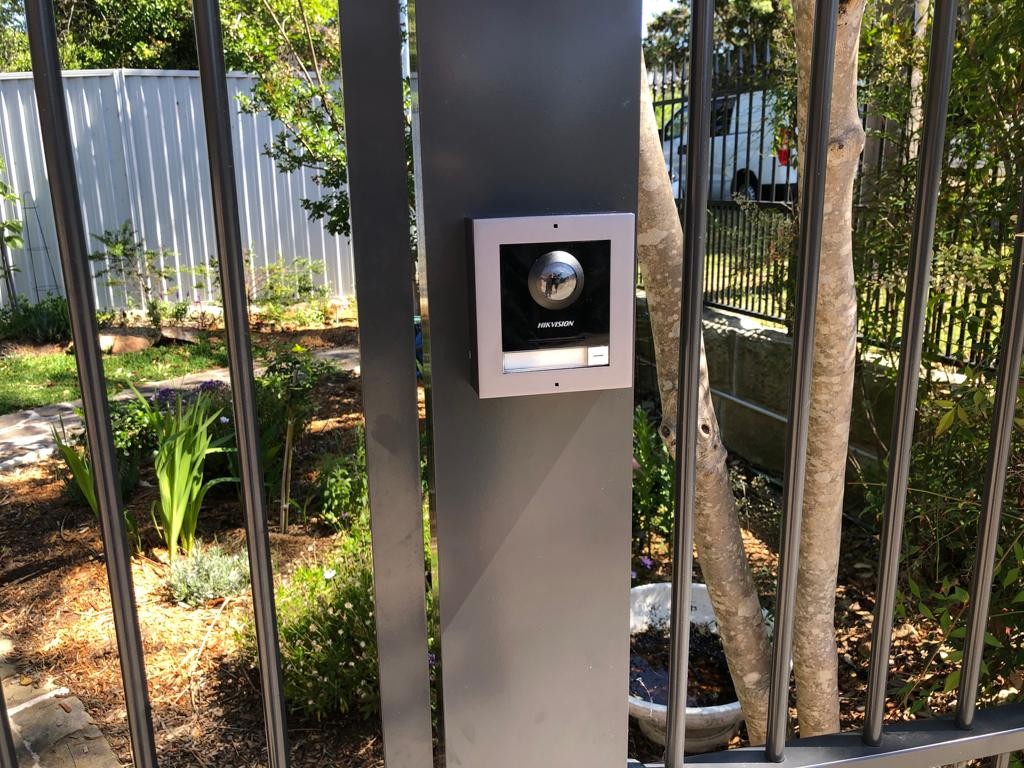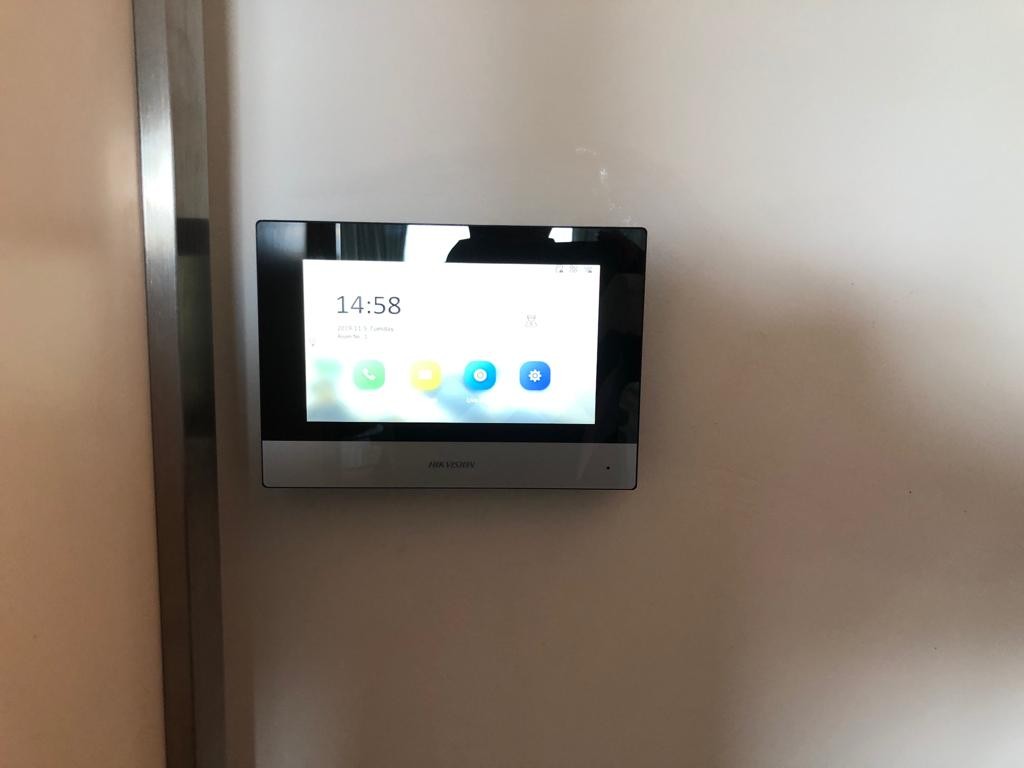 Uses your existing 2 wire cabling.
OPTION 2 DOOR STATION
Modular Doorstation with keypad – additional 180 inc GST
Pinpad allows up to 15 pins – 4-6 digits.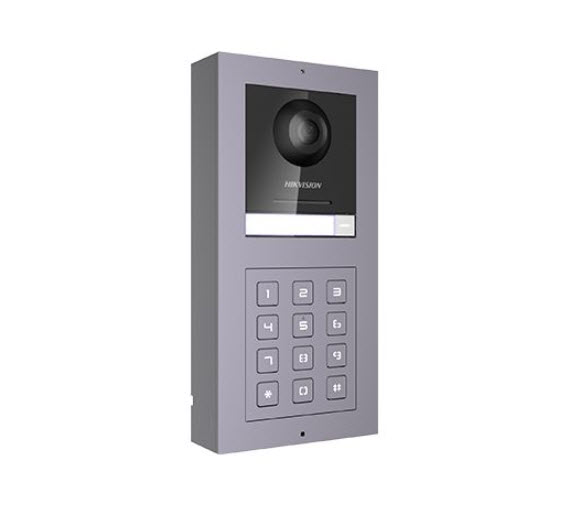 Additional monitor – 500 (GST inclusive)
Additional door station – 490 (GST inclusive)